Zalman's on Woodward
A Local's Favorite for Everyday Dining
Reaching into the archives of generations before us, we share those familiar tastes and smells of staple favorites while putting a modern spin on it all.
Designed with New York pizazz, Zalman's captivating ambiance of herringbone woods, Broadway marquee lighting, distressed mirrors, and subway tiles is cozied up by plush, comfortable banquettes and booths. The diner's centerpiece fireplace, state of the art sound, and HD television complements birthdays, bar mitzvah's or work anniversaries. Zalman's even offers regular monthly programming of sports, cultural events and movies.
Beverage Bar
Zalman's beverage bar opens early for coffee and espresso service, complemented by an extensive list of crisp bubbly's, boozy milkshakes, wonderful wines, refreshing spritzers, and specialty cocktails for brunch, lunch, and dinner. At the bakery, the artisanal pastry chef hand-decorates colorful cakes, sweet treats, and decadent cookies, available fresh daily, or for custom-ordering ahead. While brunch is served seven days a week, Saturday and Sunday Brunch are showcased and done right. Mimosa flights and spectacular Bloody Marys along with new spins on traditional brunch favorites make Brunch at Zalman's a can't miss weekend tradish.
Modern Diner
Helmed by Chef Steven, the creative kitchen serves a scratch-crafted array of savory classics and health-conscious options. Ideal for casual celebrations with family and colleagues, everyday dining with friends, or solo outings at the coveted chef's counter, Zalman's vibrant, lively spaces are perfect places to connect, break bread and dig in.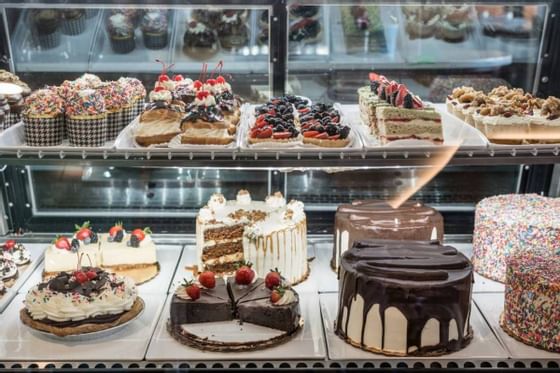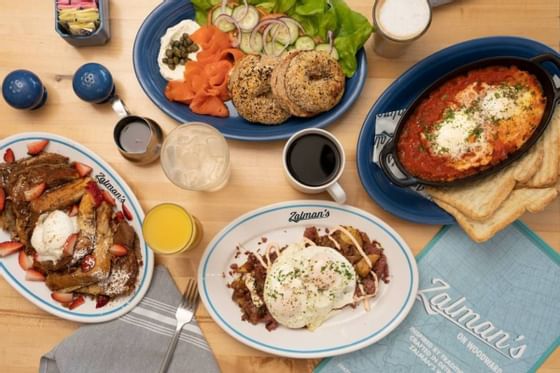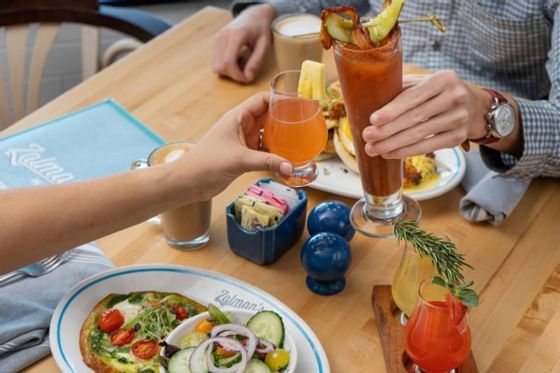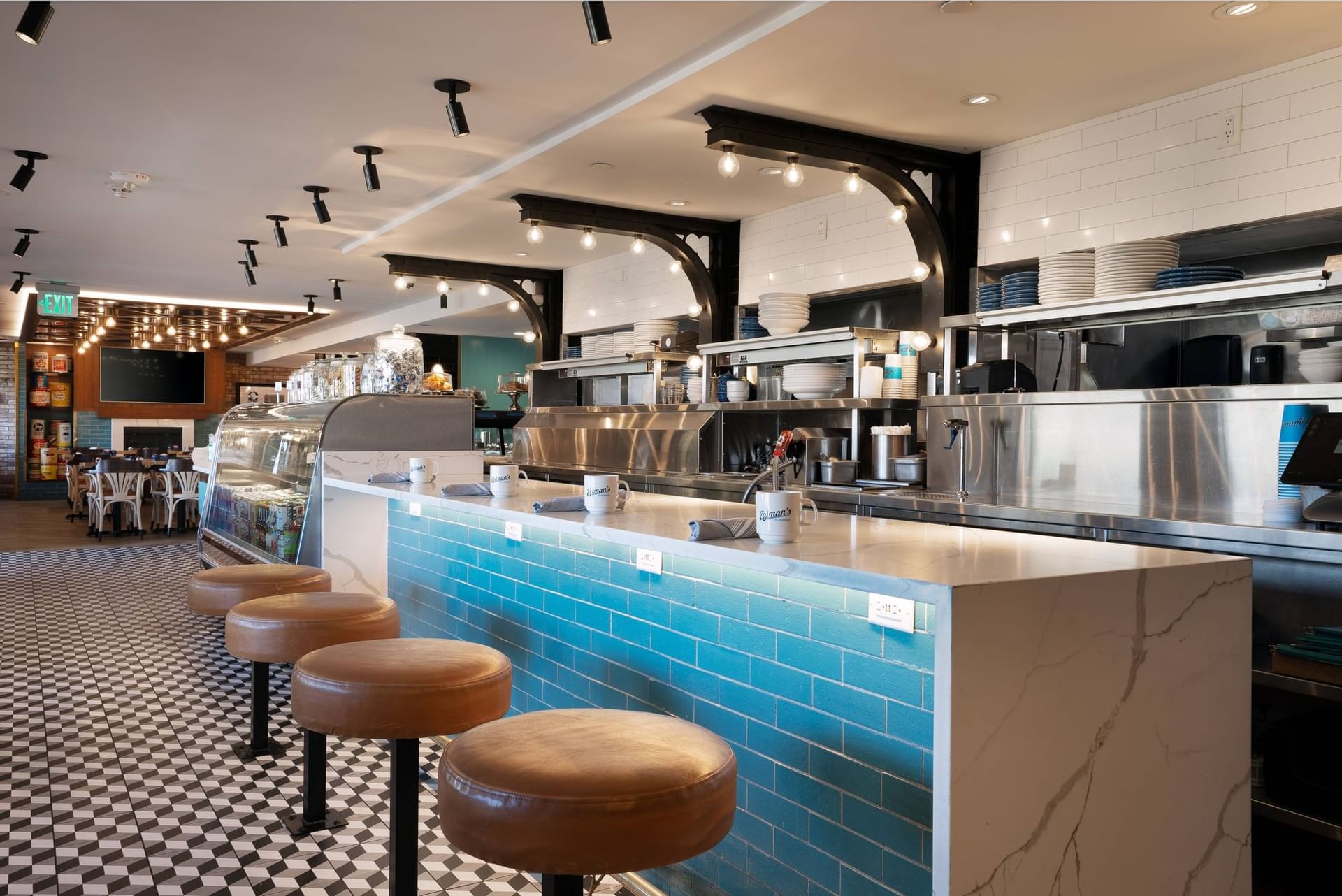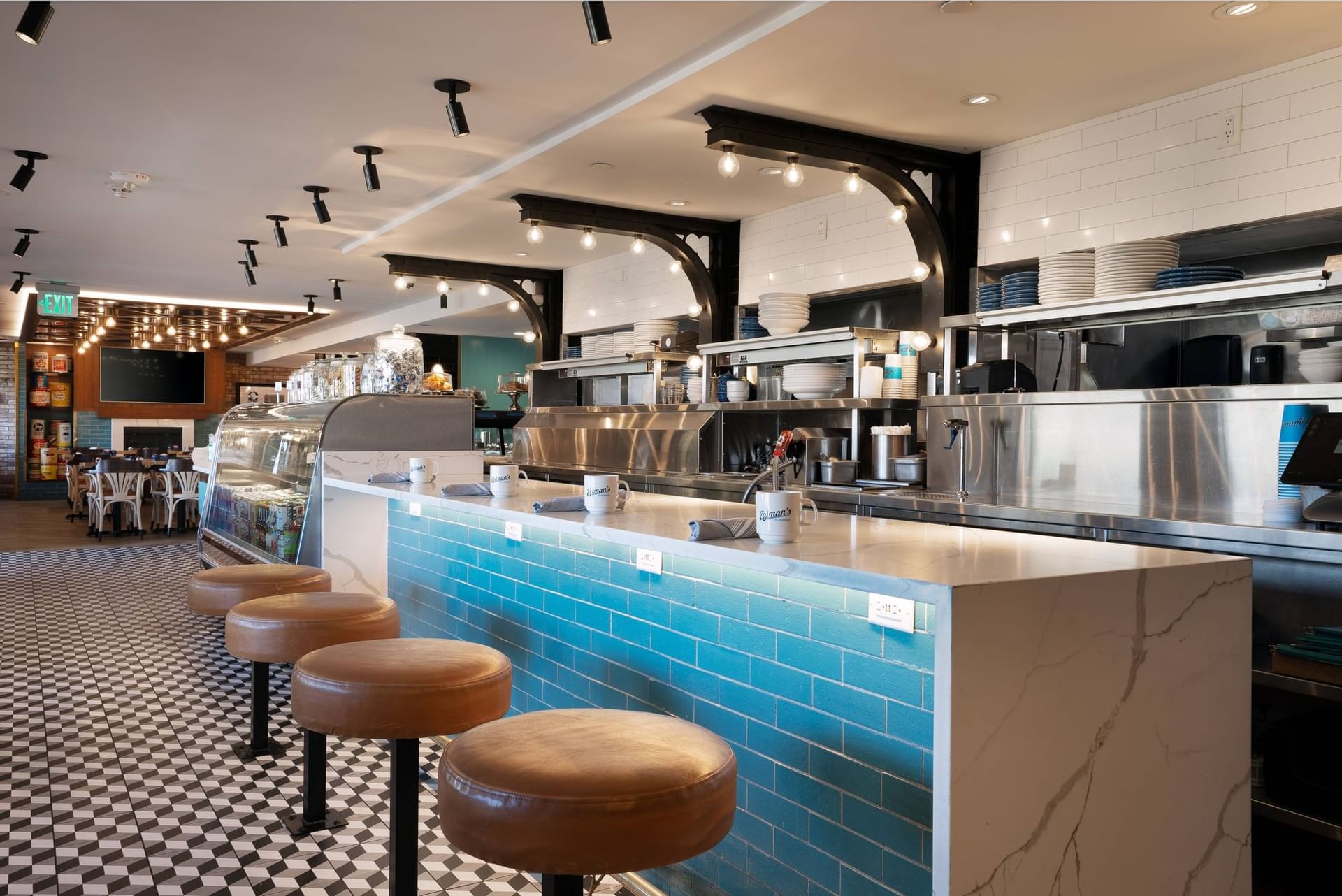 On the go?
Enjoy Zalman's At Home with fresh grab & go sandwiches and salads, on all major delivery apps.
Open Hours
MON-FRI 6:30 AM - 3 PM
SAT-SUN 7:30 AM - 3 PM